Estelle Maskame
A while ago I contacted the lovely Laura from Black and White Publishing about receiving a book for review. This was Did I Mention I Love You by Estelle Maskame, also known as DIMILY,book 1 in the trilogy.
I was really excited to read this as I'd seen a lot of book bloggers putting pictures up of the book,in its gorgeous packaging and I wanted to get in on the action! Laura sent me a copy of the book and I started to read it straight away! It was also signed by Estelle which was a lovely surprise to see.Laura spent ages on the packaging and making sure that it looked lovely and beautiful,and it certainly did.
I'm already so excited for Book 2,Did I Mention I Need You which is set to be released on 3rd September 2015,this isn't too far away and you can already pre order here ! Did I Mention I Miss You is out in January 2016 and i'm also super excited for this,but sad because I don't want this story to end :(
As part of the release for DIMILY on 1st July,Laura decided to put together a blog tour and i'm super excited to be part of it! Today I am going to review DIMILY and also Estelle is going to tell everyone who her dream cast would be if the books were made into films,( which I really really hope they are!)
You can follow Estelle on Twitter and have a look through her website for lots of cool exclusive content. Watch Estelle's video about DIMILY here!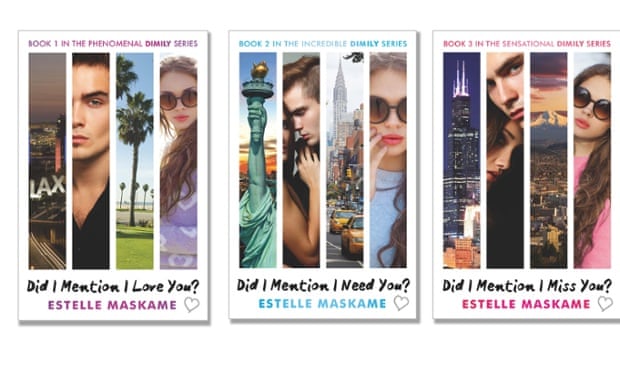 All of the beautiful covers together!




Summary of DIMILY
"When sixteen-year-old Eden Munro agrees to spend the summer with her estranged father in the beachfront city of Santa Monica, California, she has no idea what she s letting herself in for. Eden's parents are divorced and have gone their separate ways, and now her father has a brand new family. For Eden, this means she's about to meet three new step-brothers. The eldest of the three is Tyler Bruce, a troubled teenager with a short temper and a huge ego. Complete polar opposites, Eden quickly finds herself thrust into a world full of new experiences as Tyler's group of friends take her under their wing. But the one thing she just can't understand is Tyler, and the more she presses to figure out the truth about him, the more she finds herself falling for the one person she shouldn't her step-brother. Throw in Tyler's clingy girlfriend and a guy who has his eyes set on Eden, and there's secrets, lies and a whole lot of drama. But how can Eden keep her feelings under control? And can she ever work out the truth about Tyler? Did I Mention I Love You is the first book in the phenomenal DIMILY trilogy, following the lives of Eden Munro and Tyler Bruce as they try to find their way in an increasingly confusing world"
Information about DIMILY
Paperback:

320 pages

Publisher:

Black and White Publishing (1 July 2015)
The first thing about DIMILY that makes it so wonderful is that it's so addicting! It had me hooked as soon as I started reading it,I became engrossed in Eden's world and when I was reading,I was on the edge of my seat half the time,trying to predict what was going to happen chapter to chapter.
Estelle's writing style just flows perfectly and transports you into another world for a few hours. It's a perfect read for the summer,I love how all of the covers match and they're gorgeous,they match incredibly well with the story.
I loved the characters,in particular Tyler. He is the classic moody,mysterious yet gorgeous boy that we all adore and fall in love with in every YA romance book. Eden deserves to be with someone nice and appreciates her,yet we can't help but ship them madly every single chance we get.
Eden is a character that's likable,she is kind and it definitely helps when the main character is actually a nice person,it makes the story so much easier to read and to love. She isn't annoying or irritating,and she knows her own mind,she is smart and has her own individual voice,she is an incredibly strong character.
As DIMILY only came out on 1st July,I've tried to keep this review as spoiler free as possible,as I don't want to ruin the plot for anyone who is planning to read the story anytime soon,which I really recommend. To sum DIMILY up,it's a perfect YA romance novel to get stuck right into,it'd be great to kick your summer off!
As soon as I received this book,I knew it would be right up my street and I was really going to love it. I feel really passionate about this book,it's truly incredible and I'm so excited for the second installment in less than two months time now! I've never actually read a book where the love is seen as forbidden,even though step-sibling love is not illegal,it is immediately looked down on in this novel,and it was wonderful to see Estelle deal with the issue delicately,and showed just how much the issue strained Eden and Tyler's relationship.
When I like a book a lot,like really really like it,I have a tendency to get obsessed with the book,and start recommending it left right and centre.This happened with We Were Liars and The Jewel,I get obsessed with the world and the characters and the book becomes all that I talk about. I think this is slowly happening with DIMILY. I can already tell this book is going to become extremely important and dear to me,and is definitely already one of my favorite books of this year.
You can pick up your copy from Waterstones here and also order it online from Amazon here.
Estelle is only 3 years older than me,and if at 18 years old she can be an author of three amazing books,this inspires me and gives me confidence to know that I should not be intimidated by age,and I can achieve amazing things right now even if i'm only 15. Age shouldn't hold someone back and people shouldn't be looked down on because of their age. Whilst I do not aim to have a career in writing,it is incredibly wonderful to know that authors as young as Estelle have the power to pull people into their world of writing and make them sit up and listen.
Blog Tour Schedule

Now onto another exciting section of my part of the blog tour!
A lot of people have done interviews and guest posts from Estelle,but Laura put forward to me the idea of finding out Estelle's dream cast for the book,and why. This sounded like an excellent idea,so I contacted Estelle to find out the all important information.
Estelle emailed me back saying that she has the two main characters in her mind for her perfect dream cast,Selena Gomez for Eden and Drew Roy for Tyler.
"Selena's appearance is how I picture Eden's and she's such a great young actor who I've grown up watching. She's handled a variation of different roles over the years and she'd be able to do Eden's attitude and stubbornness justice. Selena's also capable of great dramatic acting!"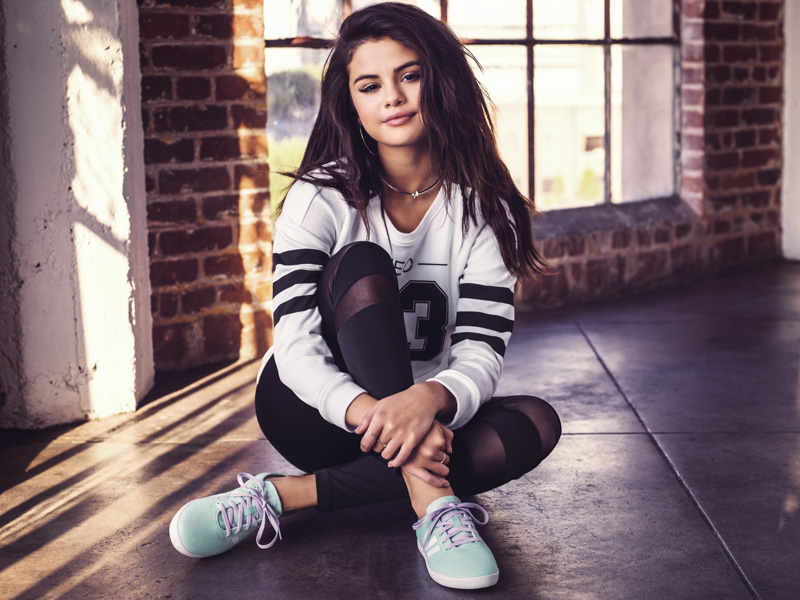 Selena Gomez
"Again, Drew is exactly how I imagine Tyler to look and he's been one of my favourite actors for years now. He's incredible at intense scenes, from argumentative scenes to upsetting scenes, and is equally as amazing at lighthearted, comical scenes. He even has the jaw clenching down to a T!"
A huge thanks to Estelle for her dream characters and to the lovely Laura at Black and White Publishing for sending me this amazing book! I can't wait to read Did I Mention I Need You!
Lauren xx